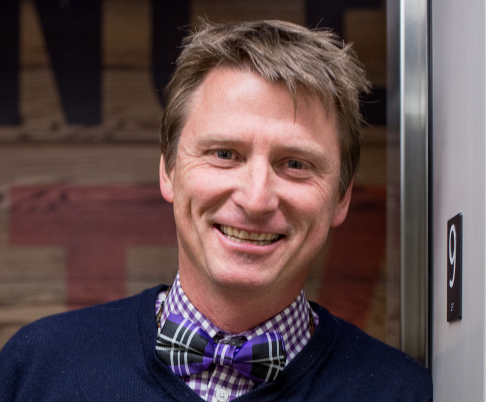 "Rather than attempting to invent or regulate solutions for all that ails healthcare, government should create the space for these innovators to create them.
To kick-start … [healthcare innovation], the government must put forth what all innovators and entrepreneurs crave: data. Whether President Trump knows it yet or not, the government itself doesn't share the cost and quality data associated with the millions of healthcare services that taxpayer dollars buy through Medicare and Medicaid. This data needs to be released, and not in the limited dribs-and-drabs fashion we've seen government commit to up until now. If the government under Trump would pave the path for improved, secure data transparency, they would drive a tidal wave of improvements—from improved price transparency for patients, to better informed decision-making by clinical teams, to an onslaught of innovation from entrepreneurs who thrive on real-time information. Information is power. This would be huge …
… If we expect doctors to make decisions that are both clinically appropriate and financially sound, they must be empowered with information. This demands the power of a network, which largely does not exist in healthcare because the data to fuel it is scattered across thousands of different hospitals and institutions. This is something a coalition of innovators and entrepreneurs can fix, if government gives them the space and data to do so ,,,
Trump and his team must realize that government can bring down the cost of care through policies that offer doctors incentive for delivering healthy patient outcomes at lower cost. The government does not have to dictate the journey and methods that doctors must follow. For example, doctors who are currently paid based on patient outcomes are not free to use innovative technology that improves care; they are required to use government-certified electronic health records and government-created mechanisms for health information exchange …
Finally, the federal government needs to get out of the business of designing health technology. The Office of the National Coordinator for Health IT is a small agency causing tremendous ripple effects in healthcare by dictating the specific features, functionality, and design elements of electronic health records that clinicians are required to use …
If the federal government is willing to unwind itself from the many inadvertently over-architected programs, which have unintentionally limited the industry's momentum, entrepreneurs and innovators will happily redefine standards for technology and connectivity. And, with better information, patients and care teams will make the best decisions to improve the health of America and its associated cost." (http://fortune.com/2017/01/19/donald-trump-inauguration-day-jonathan-bush-aetna-obamacare/)
The foregoing excerpt from the January 19, 2017 Fortune Insiders column entitled Dear Donald Trump, Jonathan Bush Has a Tweet For You on Inauguration Day by Jonathan Bush, co-Founder and CEO of the cloud-based physician practice management system (www.athenahealth.com) bemoans in some detail the often inadvertent disincentive impact of USA Federal regulations on healthcare provider information technology (IT) enabled innovation. However, an IT solution compliant with the Cloud Healthcare Appliance Real-Time Solution as a Service Reference Architecture (CHARTSaaS RA) can mitigate or avoid completely these barriers to innovation and healthcare transformation.