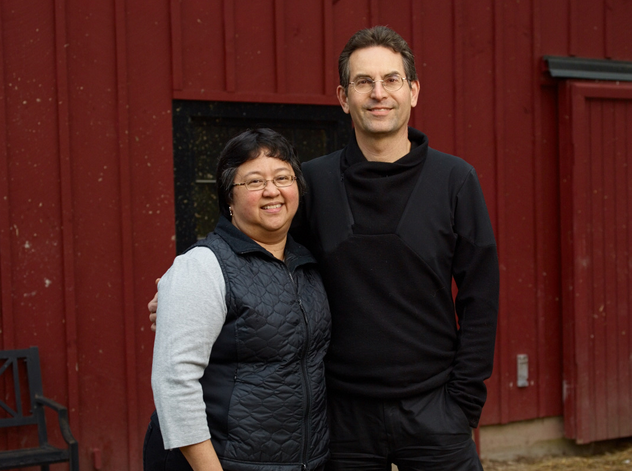 "Data underlie nearly every change in healthcare, from analyzing the care continuum to negotiating value-based contracts. They also underlie care itself, as providers measure and use evidence to determine how and where to direct care.
This can happen at the level of a single patient, or it can happen at the level of an entire population. Precision medicine and population health, though different in scope, share the aim of personalization, which not only saves money, as resources are more accurately directed, but also saves lives.
That was the case for Kathy Halamka. When she was diagnosed with stage 3 breast cancer at the end of 2011, she and her husband—who happens to be Beth Israel Deaconess' John Halamka—turned to data to come up with a treatment plan, which included a reduced chemotherapy regimen. Using the Shared Health Research Information Network search tool, her providers went through 6.1 million records to look at similar patients' outcomes from various treatments and choose the one that would best serve her. Nine months after Halamka's diagnosis, she was cancer-free."
The foregoing quote from a 2017 Modern Healthcare publication Special Report entitled "The need to contain costs and Keep consumers happy Will drive innovation," by Rachel Z. Arndt (http://bit.ly/2ojtOJE) describes how electronic access to data and state-of-the-art analytics can save lives In fact, an implementation of the Cloud Healthcare Appliance Real-Time Solution as a Service (CHARTSaaS) reference architecture (RA) can facilitate innovative approaches to medical diagnosis and treatment planning facilitates this approach by making access to data and analytic capabilities available in real-time and in the context of the clinicians accustomed work flow.
 Please validate this proposition to your own satisfaction by reading the white paper at http://bit.ly/2nhwqpd and then by reviewing the details of CHARTSaaS and the CHARTSaaS RA in these presentations: